Yet another MHX blank for this project. A 6-12lb 6'6" shorten roughly about 6" to accommodate the pistol grip to make the overall length of the rod at 6'6"
The aluminum ferrule was custom made to fit the blank and the design of the follows the standard aluminum ferrule available in the market.
The butt of the blank fitted nicely to the ferrule.
Testing fitting to the pistol grip
ALPS zirconium guides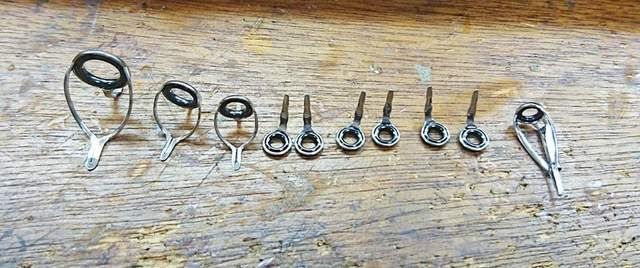 Black with metallic gold thread trimming


This will be another fun rod on the pistol grip....
( 2017-5 )