Nice deep copper colored blank from Lamiglas which they have stopped production. This blank is 6'6" in length and rated at 10-20lb have a great lifting power at butt section.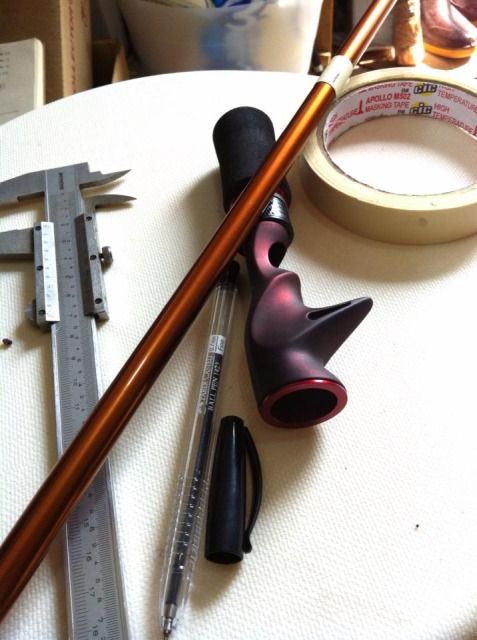 Fuji and MATAGI hardware was chosen for this project.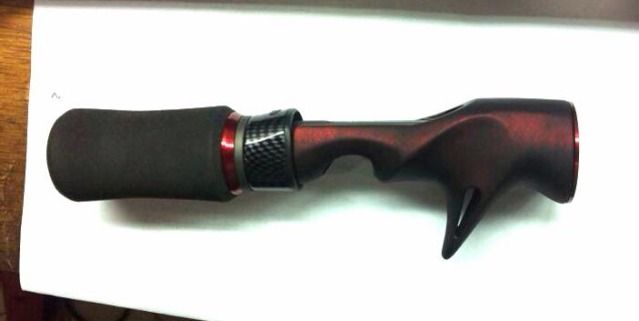 Dimpled winding check in red for the split butt section.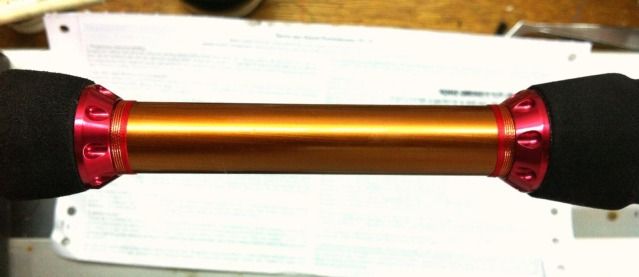 Titanium Fuji K-guides wrapped with copper trimming and red nylon thread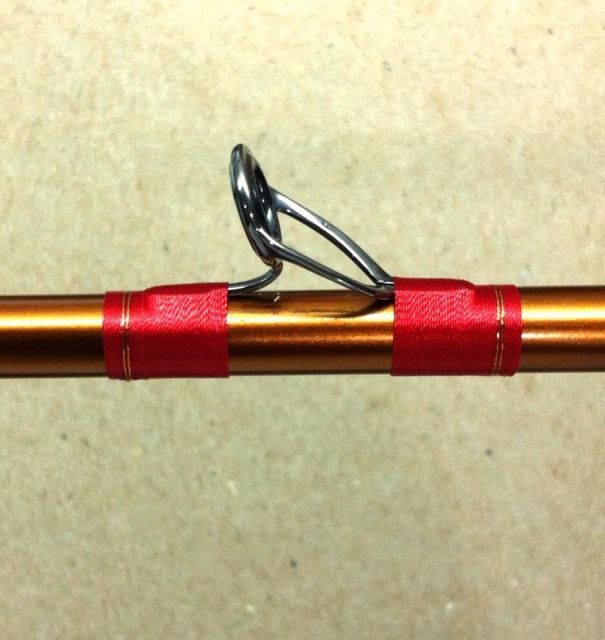 Metallic copper thread wrapping with red nylon trimming at the KDPS foregrip area and continuation with "Lamiglas" rod decal.
After 1st epoxy coating on the decal section.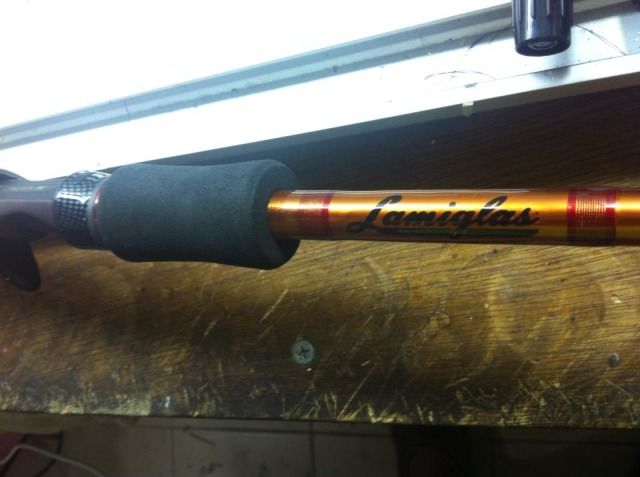 After the 2nd coating on the rod information decal.

Rod butt finished off with Matagi butt cap.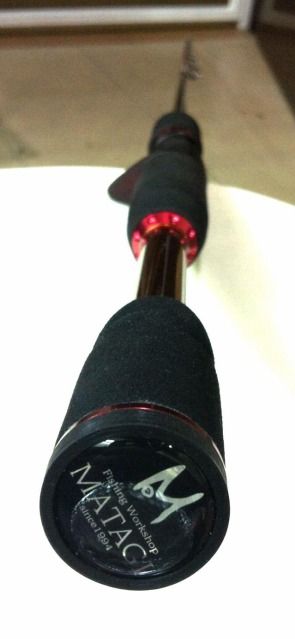 Overall view of the full handle.