I have got this one time special request from a friend who just wanted me to do up the handle.
Yup, just the handle. Maybe my wrappings and epoxy work is not up to par. : )
He says, "simple handle will do like the Shimano Poison Glorious rod ONLY"
Gosh.. that simple huh! I will just try la... but ain't sure what will come out..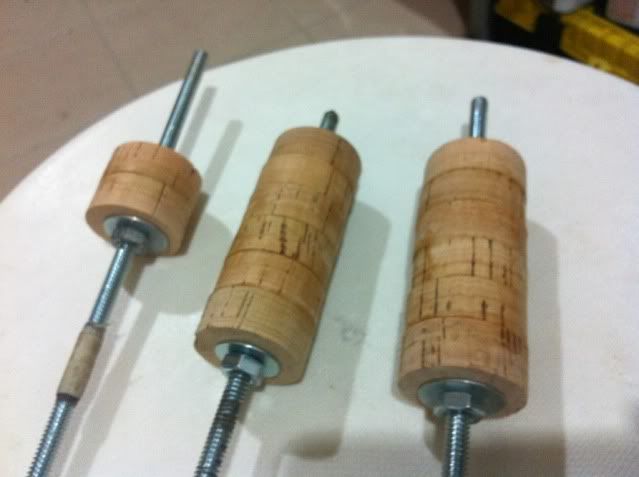 Stacked and glued the cork rings that he hand-picked himself...

no joke!
Extra grade... super AAA grade , what's the difference??? nothing really..!
The glued stacked cork rings was left to dry for a couple of days before it was shaped.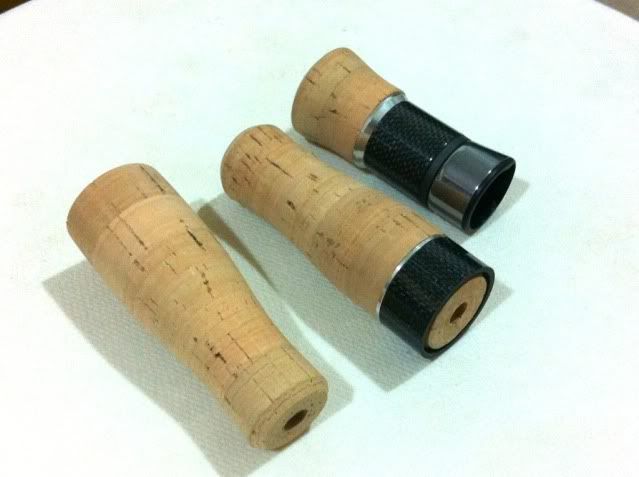 Components was then fitted to it for a test.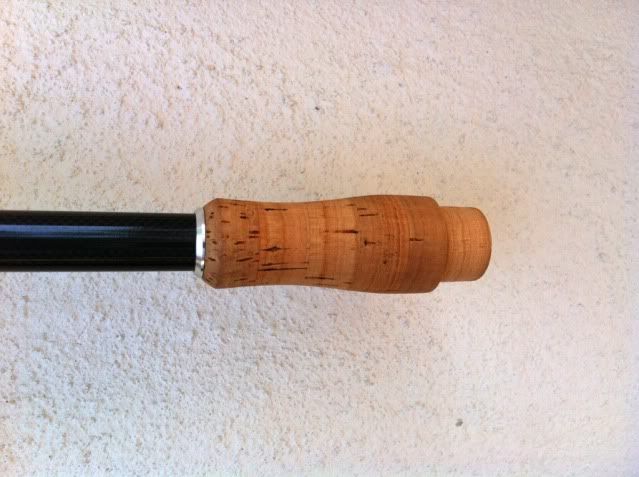 Fitting the fighting butt.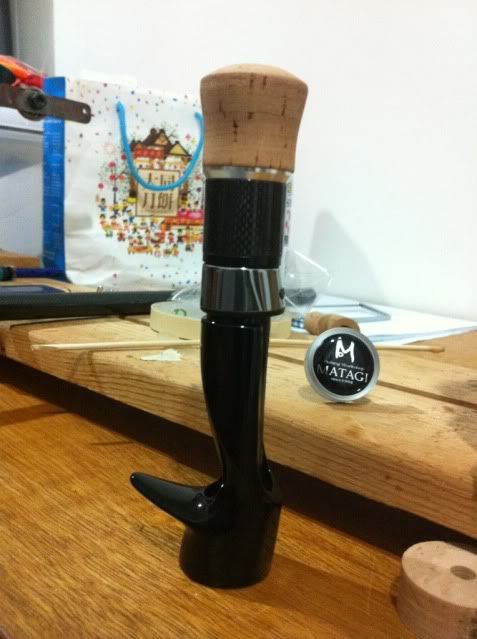 Fitting KDPS hood to the ECS custom gloss black painted reel seat with MATAGI butt cap at the background. Then the cork foregrip, rear grip and fighting butt was sealed with U-40 Corkseal.
Fitting the rear grip.
Fixing the short carbon tube to the fighting butt.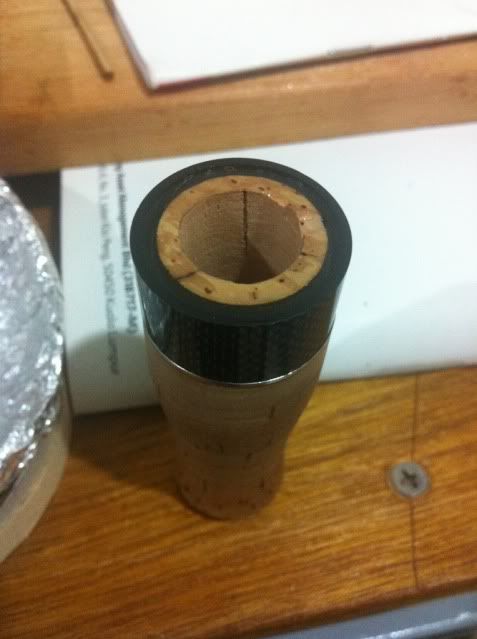 The 2mm gap between the cork and the carbon tube sealed with epoxy. The diameter of this area had to be made smaller to fit in the aluminum trim. The handle project stopped here for a day to let the epoxy to cure.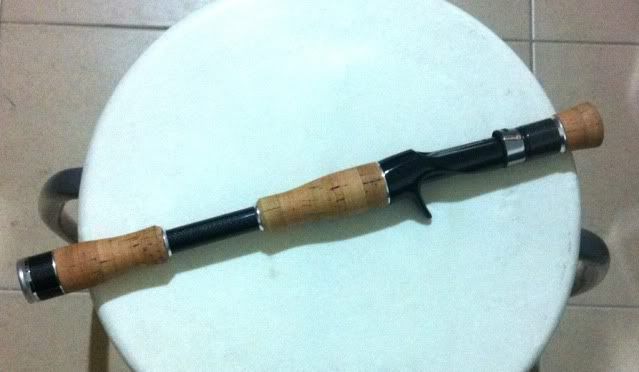 Later, the female part ( screw ) of the butt cap was inserted in the carbon tube before the fighting butt and other parts were glued on.
After the complete assembly of the handle, the blank was inserted and glued.
The top part of the reel seat was sealed off with Fuji graphite winding check.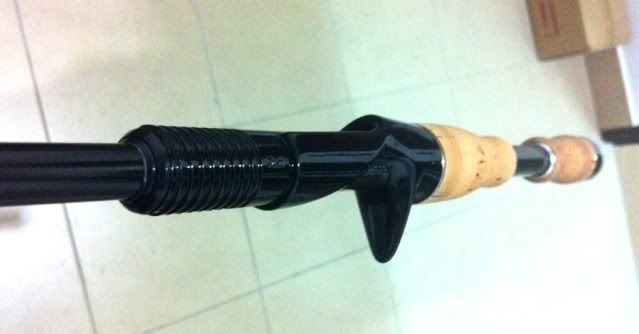 The gap between the blank and reel seat opening sealed with Fuji graphite winding check.
At last, the opening at the foregrip was made bigger to fit the OD of the blank.
So, did I do want my friend wanted????
The answer is

NO...!!!!

LOL......
He wanted the shape of this...
But I gave him this.......
A more sexier glass hour....
Hahahahahaha............... :P