Another FG 3wt series fiberglass fly rod that I built 2 weeks ago.
Double sliding band reel seat with more vintage 'feel' and smaller diameter cigar type cork grip.



Olive green thread wrapping with white marker line.
Full view of the 3 section fiberglass fly rod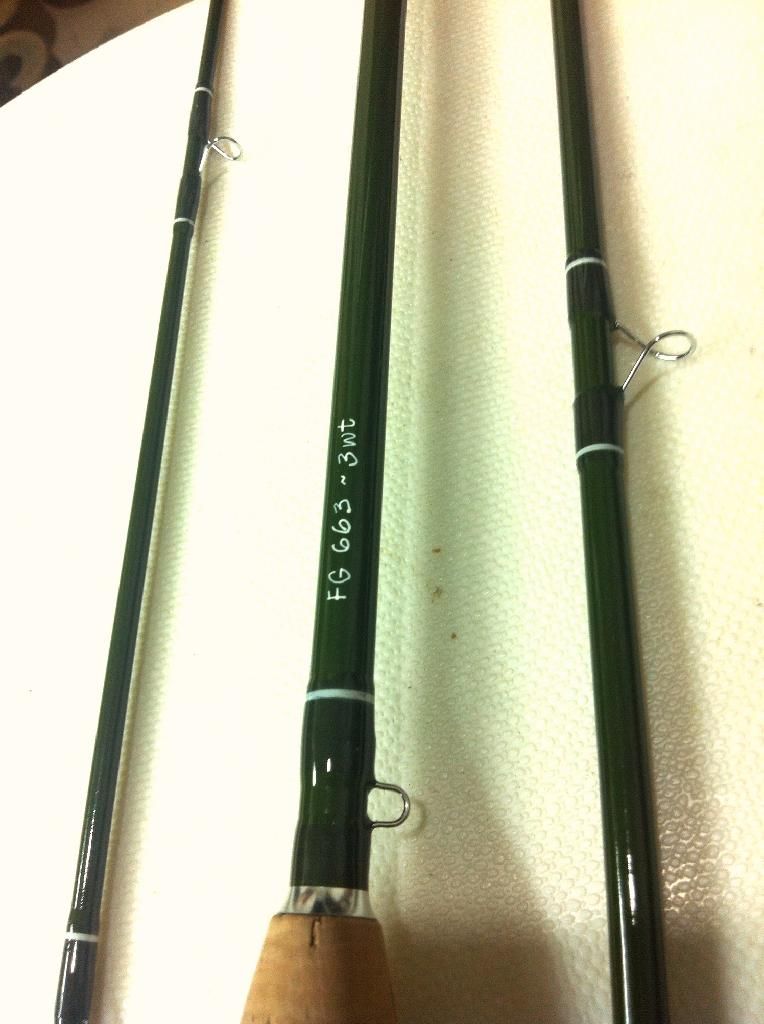 and another piece put up for sell..