What was supposedly the last rod was not the LAST eventually...
Just can't resist building up this UL crispy little fly rod on the translucent white blank.
2 sections fiberglass 2wt 6'9" after snipping a few inches at the front and back of the 7' blank.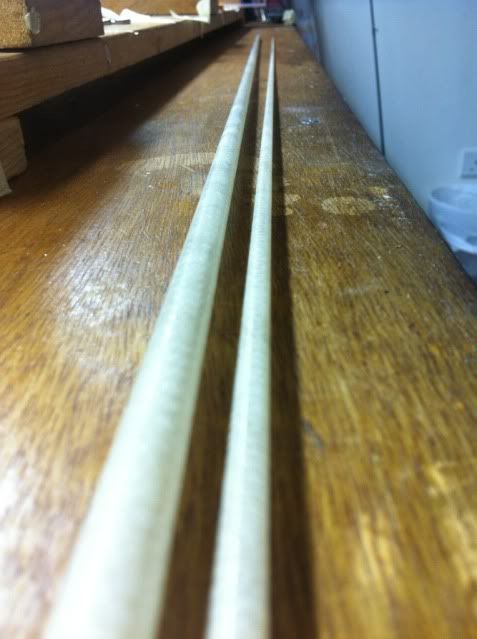 Agate stripping and lite wire snake guides for this rod.
Cork rings for the grip
Down locking sliding back burled wood reel seat for this rod.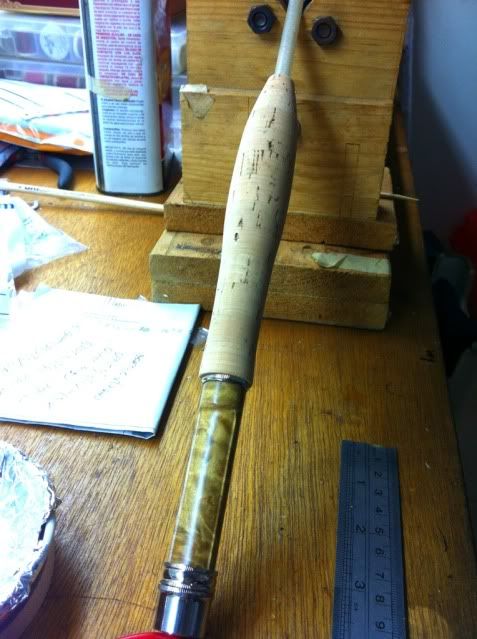 Mid Brown thread wrapped over Pearsall's Gossamer White silk
Single thread trimming across guides foot
All guides intact..
The silk thread after epoxy basically will turn transparent and gives it a very unique effect.
JC feather used as joint indicator. The feather is actually wrapped under the silk line.
My "chicken scratch" on the rod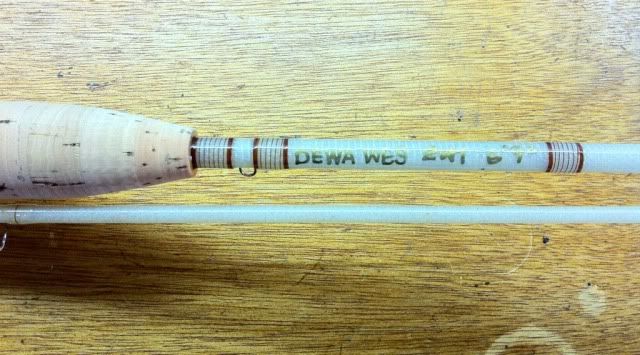 The look of the handle with a reel ..