Just completed this yesterday.. Nothing fancy here but just the cork grips and fighting butt. Lightly rated at PE 1-2.5
Fuji T-DPS reel seat with blue aluminum trim and cork rear grip.
Setting up the handle.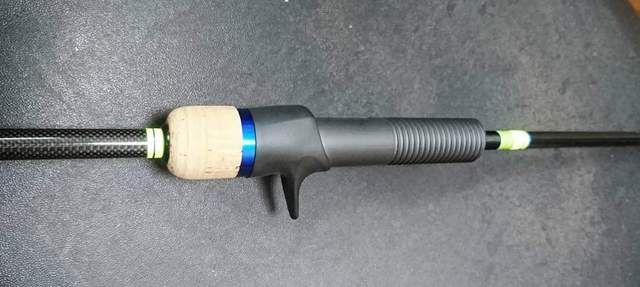 The length of the butt end section with cork fighting butt.
Cork fore grip on KDPS quick lock.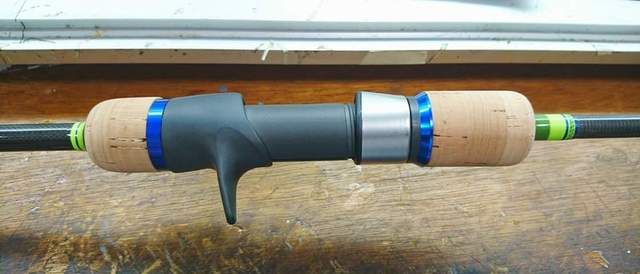 Under wrapping before putting on the guides.
Fuji LC low rider guides in black frame. My bad.. I have to re-guide this rod.
It supposedly to be a spiral wrap but I did it straight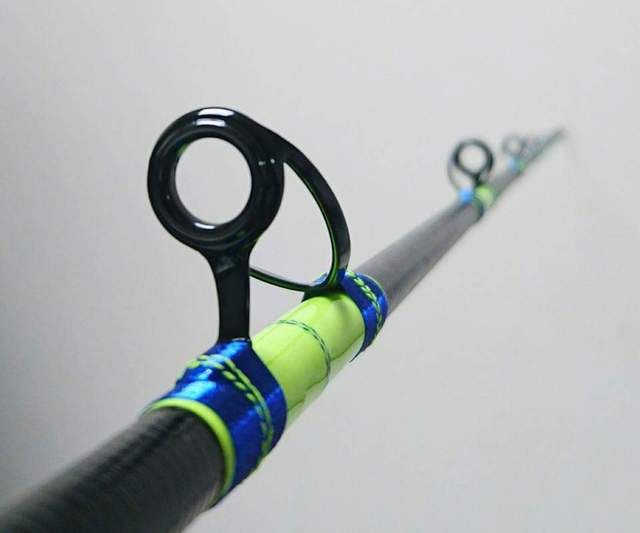 Removed and rewrapped to spiral guide placement.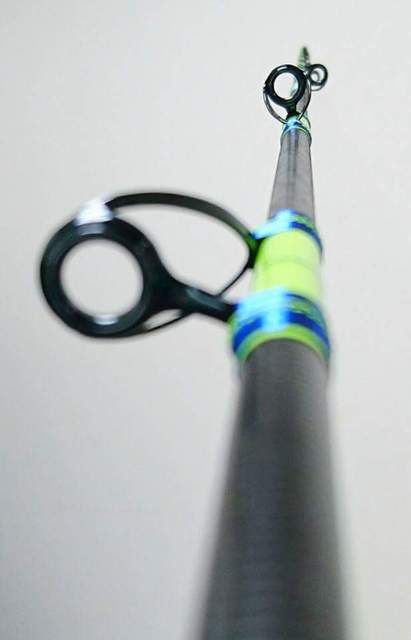 Rod decal after 2 epoxy coating.

Rear view of the rear cork grip.. :)