I promised my friend that I will make him a rod, but I forgot to tell him the date and the duration when he will get it...
He ended up waiting "half of the pregnancy" before he got his rod.
: )
This is a new 2012 blank model from
 MHX.
At 6' of length and rated at 6-10lb.
For the reel seat, it will be a FUJI ACS gloss painted with carbon tube insert at the exposed blank window.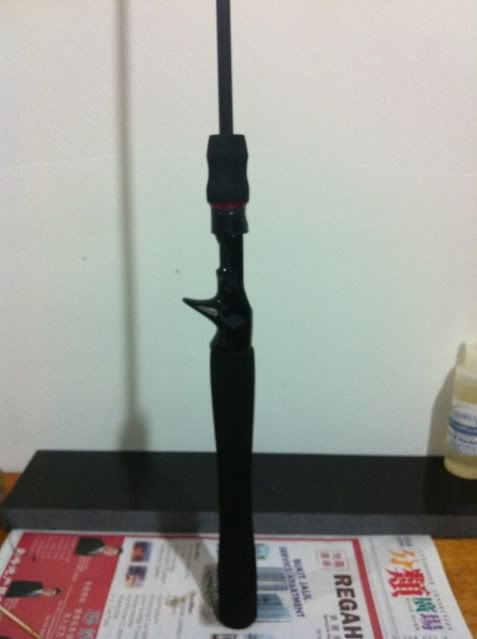 Testing fitting of rear EVA grip.
Another black and red theme with full length EVA handle.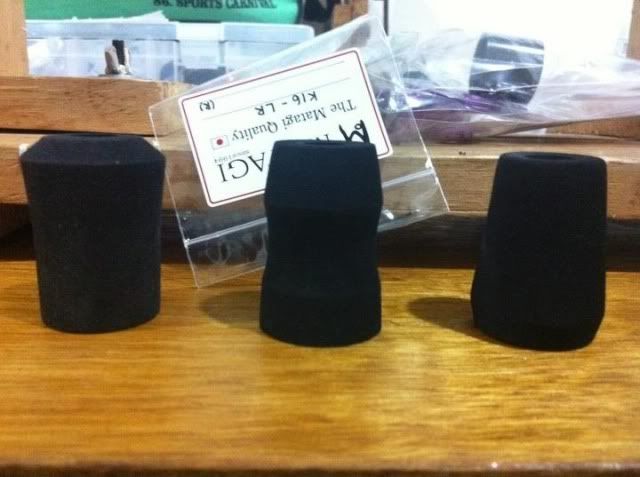 Choices of KDPS foregrip from Matagi.
Eni meni mini moe............................. and he picked the one right in front of his nose.

Matching KDPS carbon printed hood for the reel seat.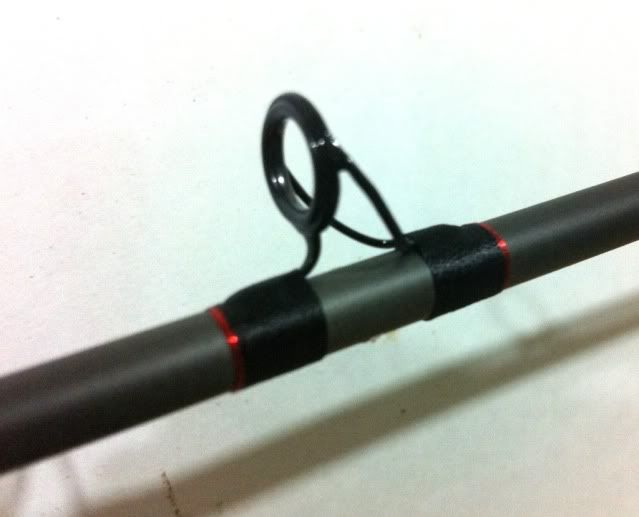 Simple metallic red trims on the wrapping.
Finally done. For a moment, it seems like I have been wrapping the guides forever...

My scribbling and the rod decal...

And it goes on the drying jig for epoxy.

Lastly, the butt cap attached.
The next day after the rod was collected, it went for a test drive at a jungle perch spot.. landed a few palm size but the large ones always got away..