I was supposed to build up this sample blank for testing last year but had to postponed it so that I could clear some of the back logs orders and rod repair works.
This jigging rod will be as simple as it will get.. It will have the basic trimming and nothing more.. Minimalist...
Standard fuji trigger KDPS reel seat #20, foregrip , rear grip and the fighting butt
Jigging handle setup
One of the common problem of salt water rod is the rusting of the guides.
Of course, it may not be an instant problem but it will weaken the guide foots and who knows when it will fall apart.
I used SG Titanium RSOL guides for this rod. Titanium frame for rust free and the RSOL rings are thinner compared to normal ceramic rings. It has superior thermal conductivity and high friction toughness. All I can say is that it is comparable to Fuji Torzite but a relatively cheaper.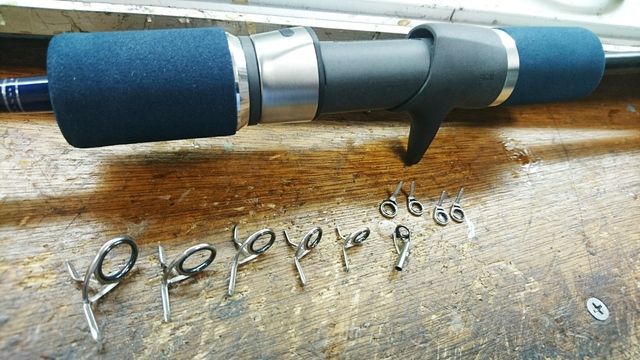 An under layer wrapping was done and coated with epoxy before the guides placed and wrap over it.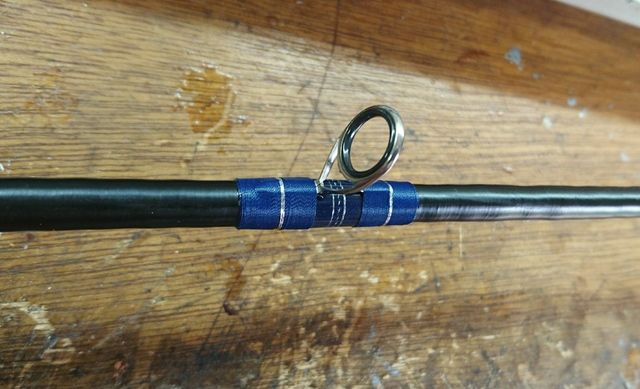 Static load test before epoxying the guide. Load testing on the spiral guides to check the guide tilting angle and also the guide spacing
Rod decal.

Epoxy wrapping finishes on the guides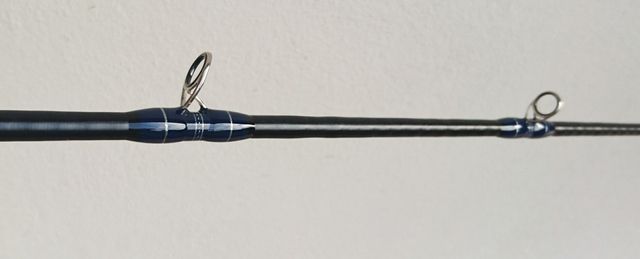 Spiral guide placement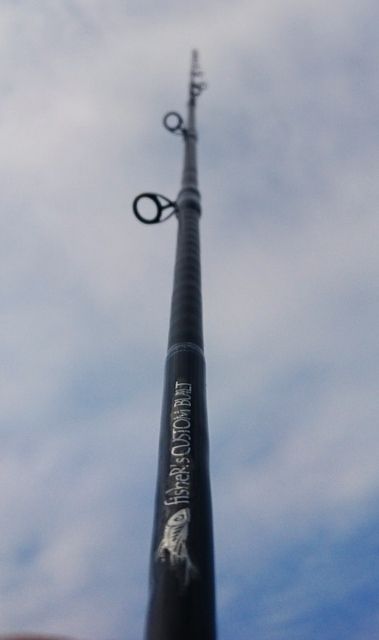 Rear view of the rod.
Butt section
The completed rod
And this rod weighs at 190 grm.