Completed this UL fiberglass fly rod 2 weeks back but have yet to test it..
Uplocking burled wood insert with engraved band and locking nut.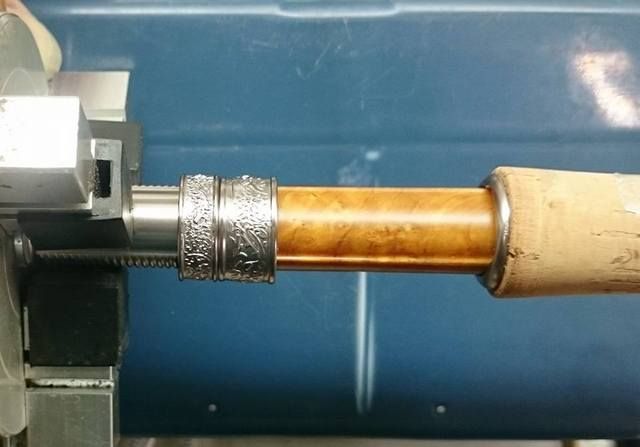 Translucent clear white fiberglass fly rod blank with winding check at the cork grip.
Can't see much of the fly rod against the white color background.
Hope I would get a chance to test it in the garden over this coming weekend.