I have been trying out odd colors wrapping on fly blanks. The last time was nylon Lime Green which gives translucent effects on the blank.
This time around on a 6' 6" 3pc 3wt fiberglass blank , I used color-fast thread in Fluorescent green. I don't expect the thread to turned dark

or translucent, it will be slightly in darker shade I think.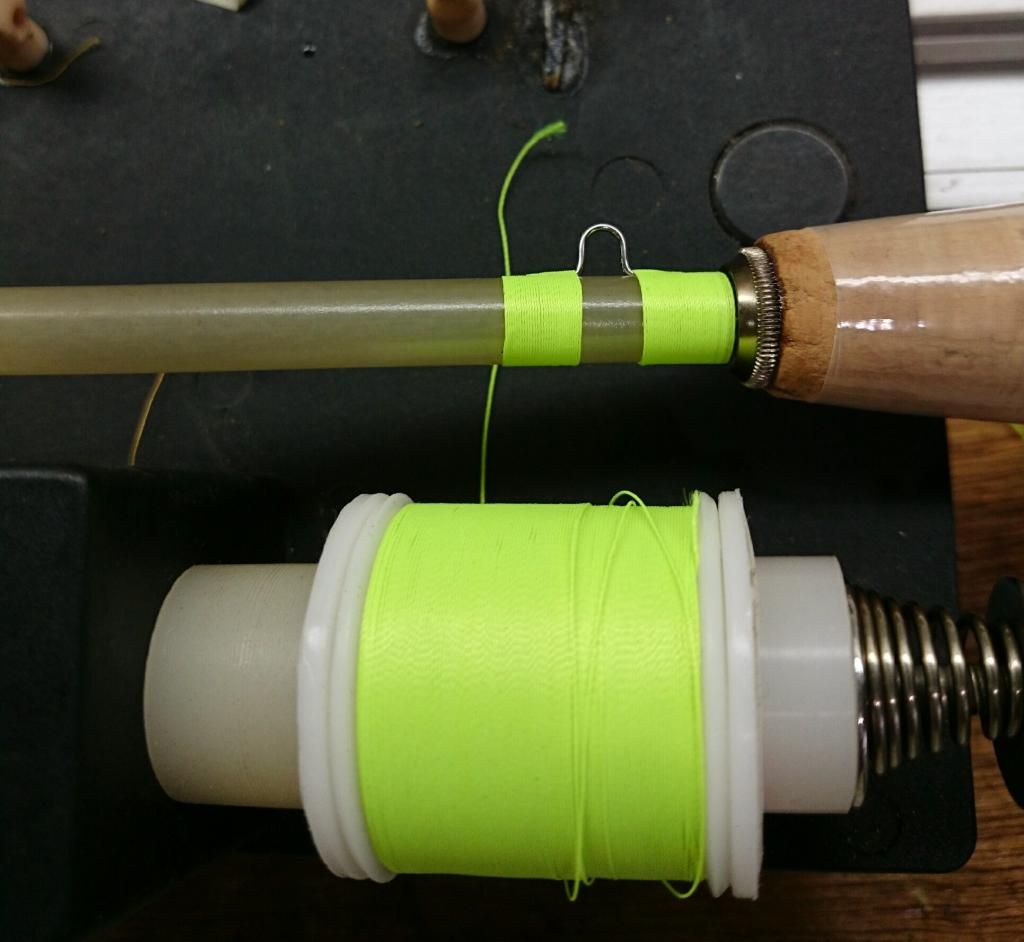 Finished wrapping and ready for epoxy.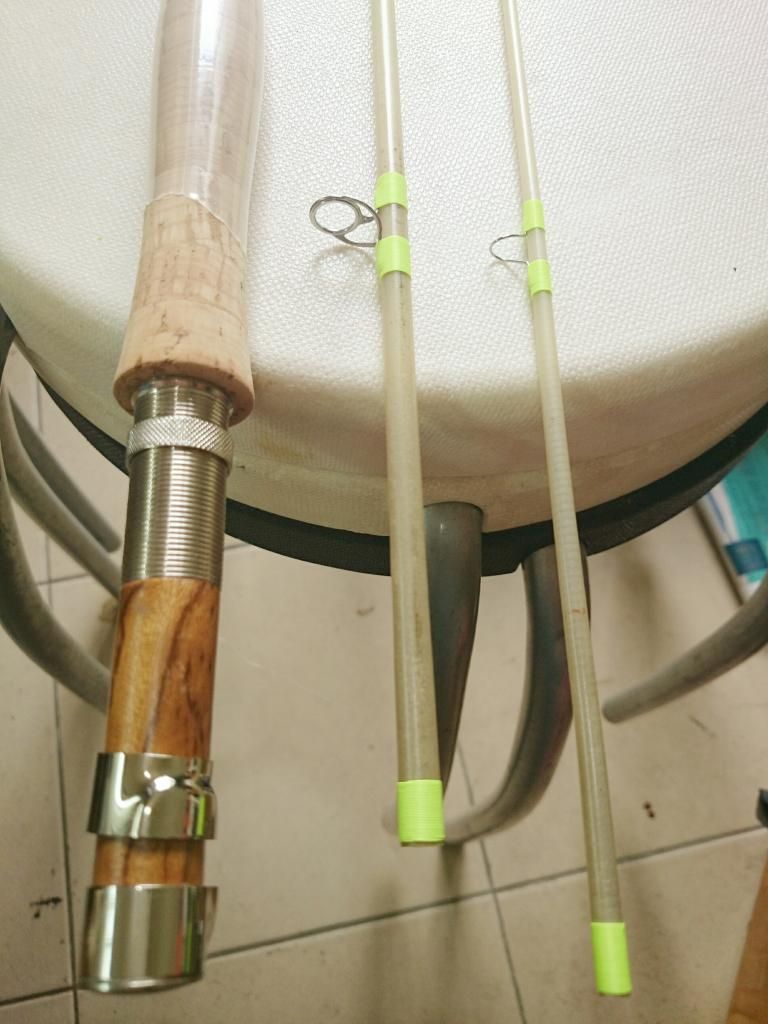 After epoxy.. obviously, the thread color remain the same. Did not see any changes to the color.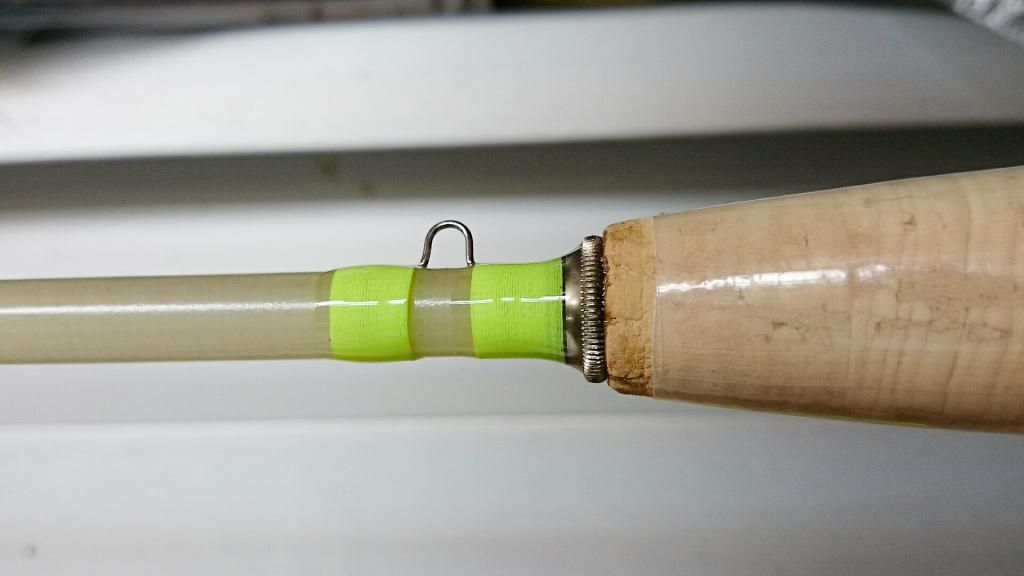 Outstanding color. I bet this color will look really nice on a black blank but that is another project...