Started this many many months ago, but just finished the epoxy a few days back.
This is a 3 sections fiberglass fly rod with spigot ferrule measured at 6'6" when put together.
Nicely designed blank taper which give it a fast action with lots of power at the mid and butt section and yet not losing the feel of a fiberglass rod.
Giving it a simple straight cork grip. Stacking and gluing the cork rings directly on the blank.
After having to lathed. Perfectly straight.
Down locking reel seat with burled wood insert.

The bare rod with only handle on.
Getting the guides on. Wrapped with brown nylon thread. Fiberglass fly rods always goes nicely with nylon threads wrapping.
Done with the epoxy.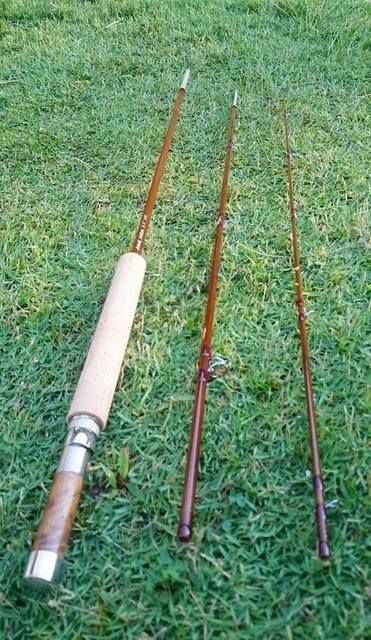 Straight cork grip
Agate stripping guide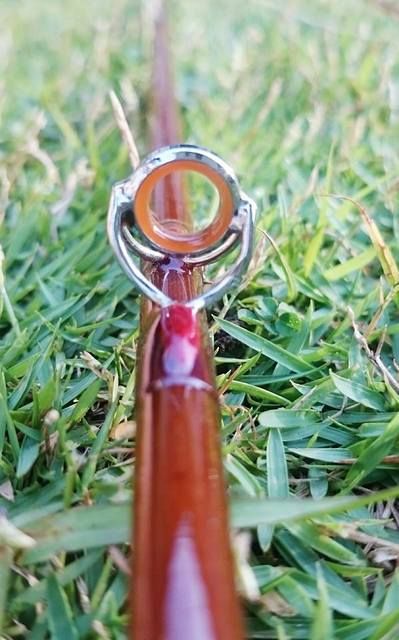 Signed and done....