Another request from a friend to do the total reconfiguration of his favourite rod. I was abit reluctant at first as I do not want to make a mess out of his favourite rod, but he insisted.
Said to him, " I'll see what I can do..." and I did ...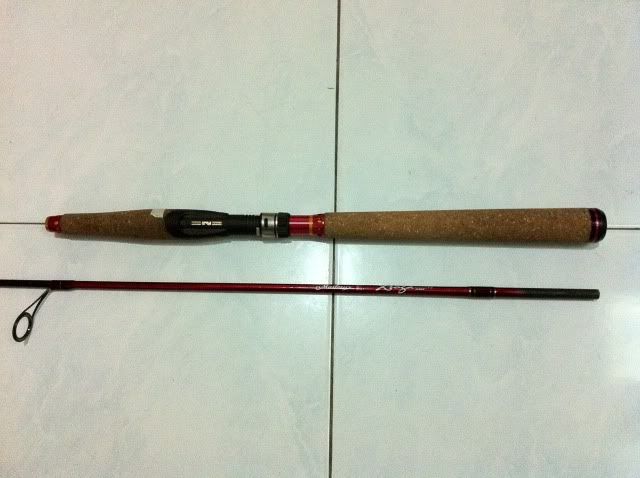 The rod in its' orginal condition.
Stripped....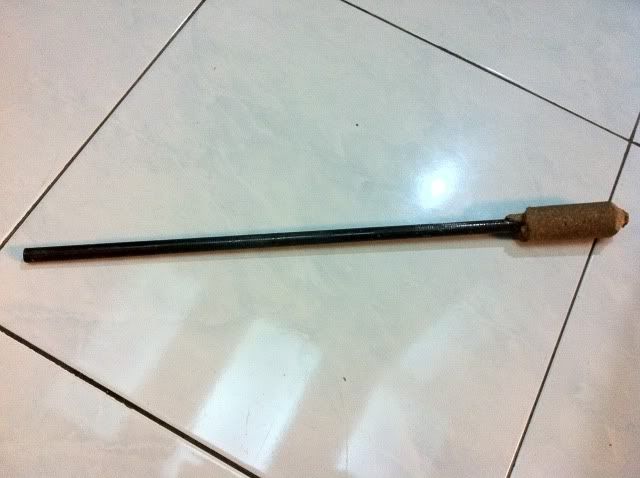 and removed...
He wanted a comfortable spinning reel seat and a split butt. I came out with a rough sketch which looked something like this..
I got the AERO ( American Tackle) spinning reel seat for this project.
Using back its' existing aluminium decorative trim and butt cap.
Mock fitting the butt before epoxy. Since the rod above the butt joint is metallic red, I decided to match the exposed blank at the split butt to the same color and wrapped it all up with metallic red thread.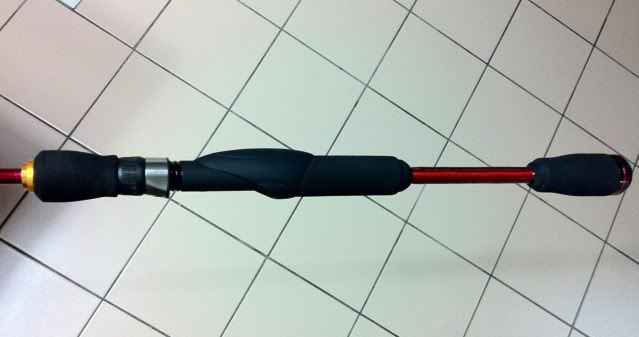 And this is the finally outcome..
Below are the photos of before and after the "butt lift"...